NCL History Of Excellence
National Concrete Ltd. (NCL) has continuously produced superior quality ready mix concrete for over 25 years in Grand Cayman. It was formed by the merger of the pre-existing companies Cayman Redimix and Cayman Concrete.
Throughout its history, NCL strove to improve quality, value, service and safety for its customers and lead its competition. Major innovations have been employed over the years that include computer-controlled concrete mix batching, state of the art chemical additives for improved performance, GIS fleet management, a full range of mobile pump trucks reaching up to 55 meters – 180 feet (to build the 10-storey Kimpton Hotel and Condominium Buildings), and a turret-mounted placement boom for higher and harder to reach elevations.
In 2014, the third, mobile batching plant was added to the facilities that for new major projects can be relocated to a closer, more convenient and effective location.
The production facilities at Sparky Drive have two separate power feeds from CUC, emergency back-up generation, two separate water feeds from the Water Authority (we only use potable water), two major 10,000 gallon water storage tanks. We have built and maintain the largest fleet of certified ready mix delivery trucks (25 in total) and mobile placement pumps (5 in total).
We continuously improve our concrete mix designs to achieve greater strength, lower water content and permeability, in order to provide improved pump ability, ease in placement, smoother and easier to finish, and greater resistance to crack formulation.
None of our aspirations would have been achieved without the tremendous efforts of our people. We continue to build the strongest team of engaged, high performance employees who are willing to work their best with your project team. No matter the size of your project, it will benefit from us, our team and your team, working together to overcome difficulties that always arise with construction and cause escalations in costs.
Together we deliver the required quality, value, safety and service that ensure your project will be most successful. Please contact to learn how we can help you succeed.
We are proud to employ the greatest number of qualified Caymanians and Permanent Residents in our industry and actively participate in educational and mentorship programs to develop our aspiring young engineers, technicians, drivers, mechanics and business support staff. However, in a growing and changing industry, there are always opportunities for new players to join our team.
Career Opportunities
Here we list the categories of our employees' disciplines and trades:
Engineering
Mix Designs
Quality Control & Assurance
Drivers
Pump Operators
Heavy Equipment Operators
Mechanics
Welders
Body Work
Painters
Plant Workers
Batching & Dispatching
Scheduling
Customer Service
Operations
Plant & Fleet
Administration
Accounting
Procurement
Human Resources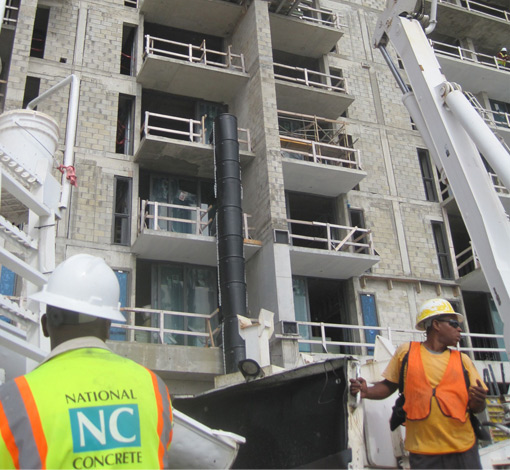 If you seek the opportunity to work with our established, reputable company that continues to strive for excellence, are willing to join our team as a member of the above disciplines and trades, believe in cross-training to perform multiple duties when needed, and appreciate teamwork, please contact us in the section below.
Contact Us
If you have questions about our services and products, or wish to make an application to join our team, please use the email form below, or phone us. We want to hear from you.
115 Sparky Drive off North Sound Road
P.O. Box 10179, Grand Cayman KY1-1002
Phone : (345)945-1215
E-mail : [email protected]